Nov 29, 2022 • 2 min read
What you might not know about Digital Project Management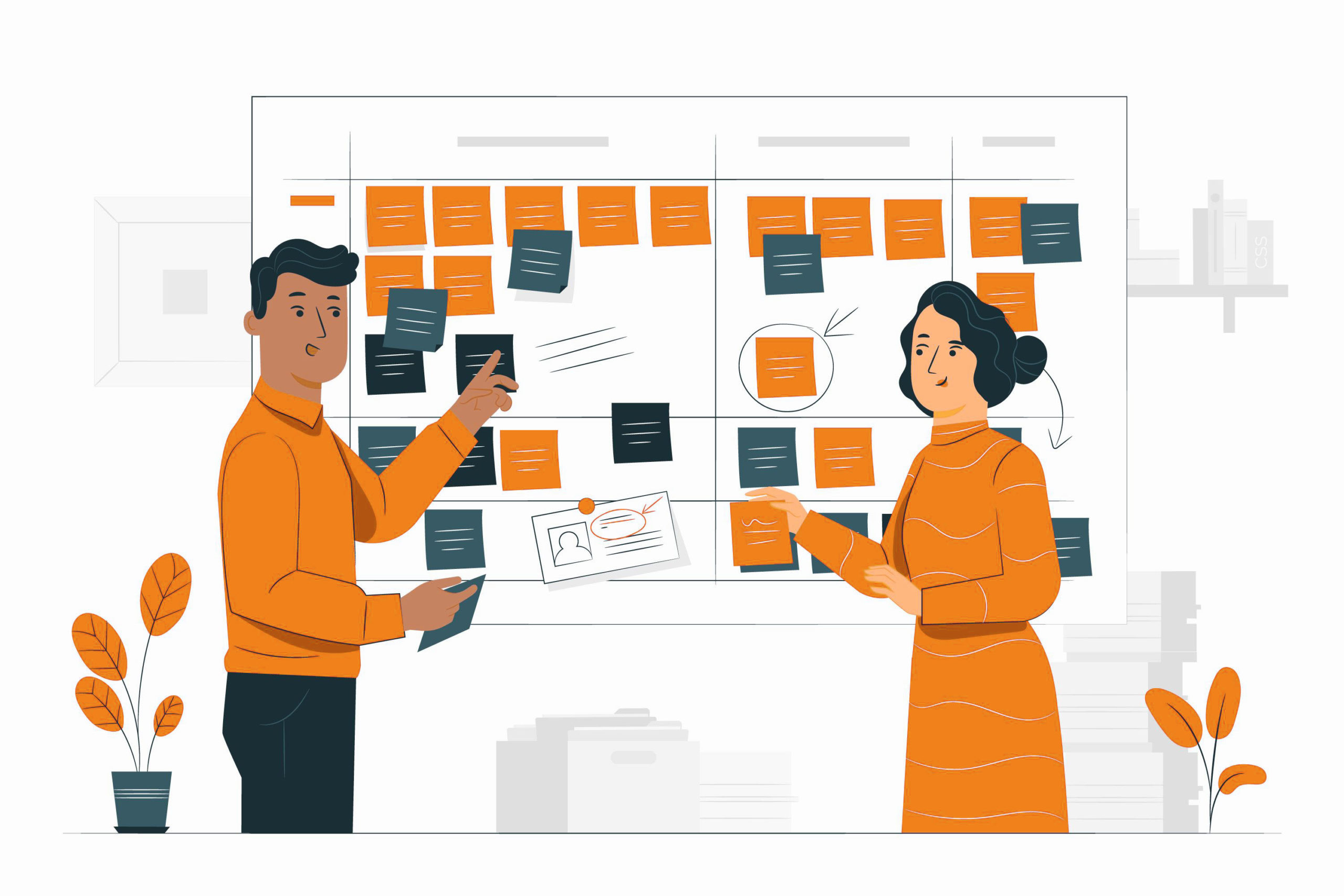 What do we mean when we say Project Management? We mean the fast-paced world of digital project management: leadership, planning, organisation, motivation and project delivery. Digital project management cannot be summed up in a few lines, so in this article we are going to explain in detail what it is, and its importance.
Is project management a role or a skill?
Increasingly, especially in the context of economic instability, companies tend to solve their project management problems by placing a person with good communication skills at the head of their projects. But this, however logical it may seem, is not a good idea. The Project Manager acts as a key character that unites all stakeholders in a particular project and achieves optimal results that otherwise would not have been achieved.
The work of a Project Management goes far beyond communication. It is more like that of a spider that is positioned at its hub spiral in the centre of the spiderweb, constantly scanning in all directions, sensing, and responding to the vibrations of all the threads that hold a project together. The Project Manager receives all the critical information, then interprets those signals and translates them to the other sections of the company as well as the client.
Meanwhile, we're always on the lookout for problems that could make a hole in the fabric and delay the project.
The Project Lifecycle and the Project Manager
DPMs (Digital Project Managers) specialise in getting things done. And by that we mean making sure that everyone on the team has the resources, time, and skills they need to get the job done.
Does that sound a bit vague? So, let's look at Project Management with more detail:
Scope and expectations: understanding the scope of the project and the nature of the digital products or services involved.
Internal and external launches: establish the client's preferred project management software system and communicate your project management methodologies. Also, meet with your team, establish the project timeline, and determine key metrics for project success.
Daily Stand-Ups: Communicate with and lead the team daily to ensure everyone is working in the right direction; evaluate resource and time management, and communicate the data obtained to stakeholders.
Budget reporting and scheduling logistics: tracking and communicating budget updates and planning for scheduled holidays and breaks and dealing with unforeseen issues related to the overall budget, therefore schedule and scope.
Obtain customer approval and go-live: obtaining final approval and bringing the minimum viable product to market for evaluation.
Address concerns and optimise for best performance and results: assessing and leading the product improvements in real time.
Digital Project Manager, the role of a thousand names
Humans love to complicate simple things, and project management is a perfect example. A digital project manager can take on a different name depending on the industry they are working in, or the agency they are working for.
Sometimes, you'll be hired as a "product manager". Or "technical project manager". Sometimes a DPM will also take on a strategist role, although that is not a defining characteristic of this profession in most cases.
What defines project management
If we had to use only two words, they would be logistical gymnastics. We are talking about functional logistics (project scope, schedules, pricing, assigning responsibilities, etc.) and, perhaps most importantly, emotional logistics.
"Order and control" in an increasingly less effective leadership model in our work environment is allowing new-school leaders and new-school project managers to be more empathetic and people-oriented.
Soft skills such as conflict resolution, negotiation, mentoring, coaching, training, decision making, and team building are fast becoming valuable qualities in candidates for all types of jobs. This means that the best project managers are poised to become even more relevant key players in the digital space.
Digital project management tools vs. qualities of the Project Manager
Flexibility is the most valuable tool. Or, if we consider it a quality, it is the best a DPM can have.
Because the actual tools project managers use, do not always depend on them. Their main task is to feed into whatever workflow process the client is engaged in, to create a project plan and drive results. In such projects, clients can use almost any kind of software, so it will be the qualities of the Project Manager that will allow the adaptation in the tools themselves.
In conclusion, anyone can follow SCRUM; waterfall, or agile project management systems, but what distinguishes a successful digital project from a catastrophic one, is having a DPM who is constantly evolving their project management skills.
Just like what we do at Ideafoster – contact us to find out how we can help you deliver your projects.
Book a consultation
Let's start some incredible projects.
Let's innovate together!