Feb 21, 2023 • 2 min read
How to apply a digital strategy to your business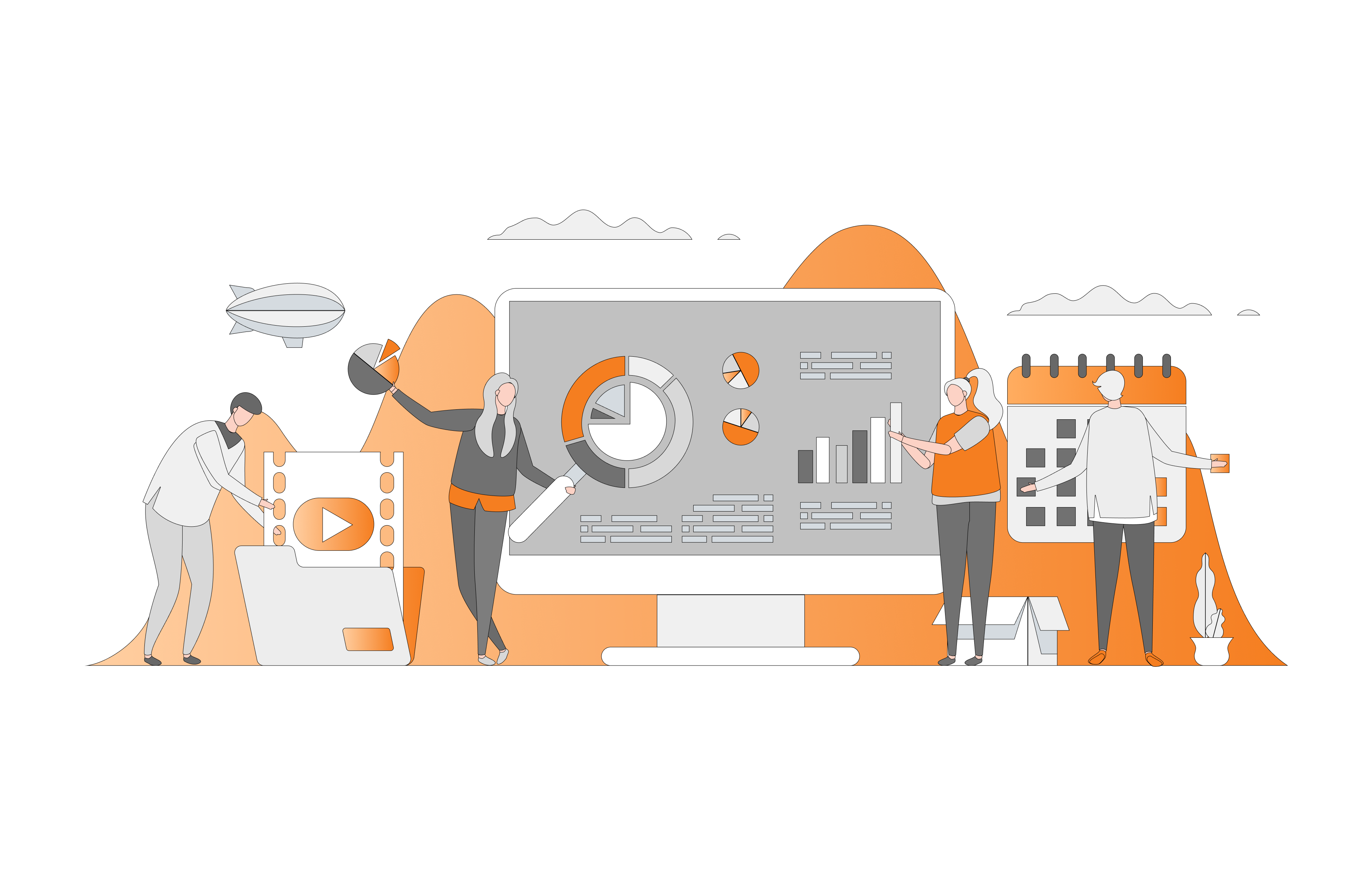 In the age of digitalization, adapting to technological changes is essential to stay competitive in the market. Today, it's important to maintain a healthy online presence and stay up-to-date on the latest digital trends. Digital strategy  has become a key element for business success. But how to apply digital strategy in a company? Here's a practical guide to help you take the first steps towards digital transformation.
---
Benefits of developing a digital strategy
Some of the benefits of carrying out a digitalization process, following a unique and personalized digital strategy for your company, are the following.
Increased online visibility
Improved efficiency and productivity
Greater reach and acquisition of new customers
Loyalty of current customers
Cost reduction
Access to real-time information
All of them result in an increase in turnover, although this comes from different origins, such as customer satisfaction, process improvement or more effective decision making. In any case, for all these advantages to materialize in your business, there are some steps you must take when applying your digital strategy.
---
Steps to implement a digital strategy
(01) Define your goals and audience
The first step to implementing an effective digital strategy is to define your business goals and audience. What do you want to achieve with the implementation of a digital strategy? Who is your audience and how can you reach them through digital channels? Identifying your goals and audience will help you create a personalized digital strategy and focus your efforts effectively. An effortless effort is a waste of energy. The same effort dedicated to achieving a specific goal is an investment. Whether it is time, money or both.
(02) Create an action plan
Once you've defined your goals and audience, it's time to create an action plan. This plan should include the concrete steps that will be taken to achieve your goals. And it must begin with an analysis of the situation from which the company starts. Some of those concrete steps may include.
Implementation of project management tools: Online project management tools can help teams work together in a more efficient way, enabling real-time collaboration and task assignment in a clear and organized manner.
Process automation: Process automation, such as electronic invoicing, inventory management, and customer relationship management(CRM), can help improve efficiency and reduce human error in company processes.
Digital skills training: As companies adopt new technologies, it's important to make sure employees have the skills and knowledge needed to use them effectively. Digital skills training can help ensure employees have the skills needed to make the most of new technologies.
Definition of strategies related to online presence, social networks, SEO positioning, etc.
In general, the digital strategy for internal processes should be designed to improve efficiency, reduce errors, and improve collaboration within the enterprise. On the other hand, the digital strategy facing the outside must focus on the online presence, the perception of the brand, the acquisition and retention of customers.
(03) Optimize your website and social networks
To optimize your website it is necessary to focus on two key aspects: content and user experience. As for the former, it's important to create high-quality, relevant, search engine optimized (SEO) content. This involves the proper use of keywords in the text, titles and descriptions. As well as the generation of content that is useful and informative for visitors.
As for the user experience, it is essential that navigation on the website and social networks is easy and intuitive, and that it adapts to different devices (responsive design). It is necessary to ensure that the website loads quickly, as users are very impatient and expect a smooth and fast experience.
In addition, it is important to take advantage of the tools and functionalities offered by social networks to improve reach and interaction with followers. These include the use of hashtags, the publication of attractive visual content, the proper management of comments and messages, and the implementation of effective advertising campaigns.
In summary, optimizing a website and social media as part of a digital strategy requires a focus on high-quality content, user experience, and effective use of the tools and functionalities offered by these digital platforms.
(04) Measure and adjust your efforts
Measuring your digital efforts is key to determining the success of your digital strategy. Use data analysis tools to measure your results and adjust your strategy based on the data collected. This will allow you to identify what works and what doesn't, and make adjustments to improve your digital efforts.
In this sense, KPIs (Key PerformanceIndicators) will be useful. They are metrics that are used to measure the success of a digital strategy. Some examples of KPIs that can be included to monitor your digital strategy are:
Conversion rate: The proportion of visitors is that they perform a desired action on the company's website.
Cost per acquisition (CPA): the average cost that the company has to invest to

acquire a new customer

.
Return on investment (ROI): the ratio of the benefits obtained to the cost of the investment.
Number of followers in social networks: the number of people who follow the company in social networks and who can be potential customers.
---
Considering all of these elements can be overwhelming. Therefore, if you need a partner to help you design and implement adigital strategy, please contact us.
Book a consultation
Let's start some incredible projects.
Let's innovate together!