Jan 10, 2023 • 2 min read
5 tips to implement A/B testing in your social media campaigns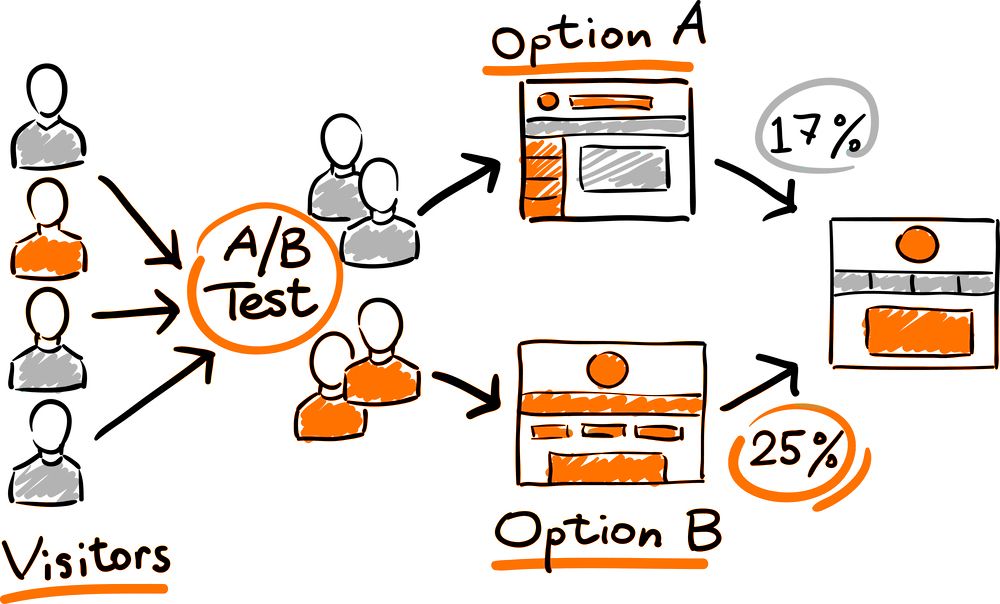 Running A/B testing on social media campaigns is one of the most effective ways to optimize your results. Your goal with those campaigns can range from increasing visibility to driving engagement or improving customer service. A very revealing fact is that optimizing the presence in social networks helps generate rapid and constant growth. According to a survey by Sprout Social, more than 80% of consumers would shop at the companies they follow on social media. Reason why online marketing should contemplate networks constantly.
What is AB testing
A/B testing involves comparing two versions of a content, product, or service to determine which works best. Although modern A/B testing has improved significantly, this practice dates back a century.
The first documented test was conducted by statistician Ronald Fisher, in agricultural experiments. But it wasn't until several decades later that marketers began using A/B testing to evaluate direct response campaigns. As you can imagine, at first manual testing was slow and tedious. Today, A/B testing in social media campaigns is carried out in real time and is very easy to implement.
Our first tip today is this: for A/B testing in social media campaigns to work,  you have to check one variation at a time. For example, if you want to evaluate which display and video ads perform best, you need to keep your audience demographics constant.
---
Why should you implement A/B testing?
The idea behind A/B testing in social media campaigns is to establish the most effective way to reach different demographics. These types of tests will help you understand your audience, which will result in a greater optimization of the effort you invest in marketing in this channel. In addition, AB testing is the ideal means to test your products and services even before producing them.
For example, from the survey we mentioned above, we know that social media users are more willing to compare the companies they follow. From there we deduce that having a presence in social networks is good. The fact is that there are several social media platforms, and the suitability of each of them will vary for each specific brand or company. Some brands do well on LinkedIn and others thrive on Facebook, Instagram, Twitter, etc.
A/B testing on social media campaigns can help determine which channels are ideal for your brand. Once identified, what corresponds is to concentrate the efforts of the company in those and not in others.  And, of course, the next step will be to continue doing A/B tests to optimize the presence in the chosen networks.
Our second tip, therefore, is  to do your first A/B test to determine the social networks in which you should be present.
---
What can be tested by A/B testing in social media campaigns
The truth is that there are no restrictions in this regard. You can try any idea, product or service.  The crucial thing is that, for the information you obtain to be valuable, you can only test one item at a time.
Here's a list of common test parameters to get you started.
Text
You can try different variations of a post's text. For example, you can experiment with posts of different length to find out what your audience considers the ideal extension.
You can also evaluate which posting styles best suit your audience: quote, question, statistic, etc. In this sense, an A/B test can help you know which segment of your audience you should target with emojis and which other segment hates them. You can also test the tone of the post, the length of the sentences, etc.
Image/Video
Generally, visual content (image and video) works better than written content. But that can vary depending on the audience. Therefore, A/B testing in social media campaigns will help you know what visual content your audience prefers.
You can also compare how different images (normal images, infographics, GIFs, etc.) affect engagement. You can even experiment with various video elements, for example, your video length, to set what your users prefer.
Third tip: don't take anything for granted. While video is the star content, your audience may prefer to read. An A/B test is always better than an assumption.
Announcements
A/B testing on social media campaigns allows you to test multiple ad formats before launching the final campaign. Knowing the format your audience prefers guarantees that the impact of the campaign will be greater.
Target audience
You can also test how different demographics of your audience respond to a particular piece of content. For this it would be necessary to segment your audience and then show them similar content. You can then use the results to design campaigns that will be relevant to each group.  The analysis of the data obtained is a vital part of A/B testing.
---
Our fourth tip is that, regardless of what you are going to try, always segment your audience. Thus, the data you obtain will be much more accurate and, therefore, more useful.
And the fifth tip is that, if you are not familiar with A/B tests, turn to professionals. At Ideafoster we will be happy to help you design and apply your A/B testing in social media campaigns.
Book a consultation
Let's start some incredible projects.
Let's innovate together!