Apr 11, 2023 • 2 min read
How to improve your social media presence in 2023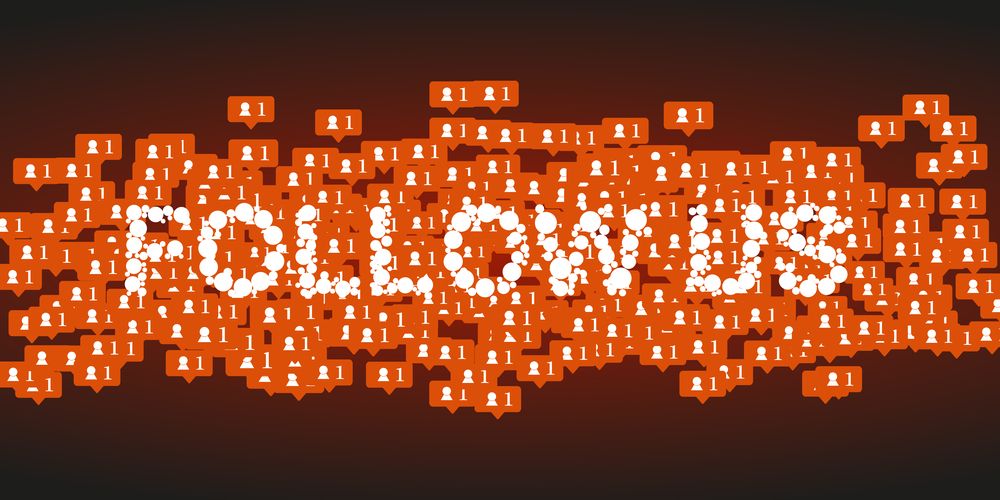 Social networks have become an indispensable tool for any company that wants to succeed in the digital world. With millions of users worldwide, they offer a unique opportunity for businesses to connect with their customers and increase their online visibility. But, with so many companies vying for the attention of social media users, it's important to know how to stand out and improve your online presence. In this article, we'll explore why they're important for a business, and what strategies exist to improve your social media presence in 2023.
---
Why social media is important for a business.
Social media is valuable to any business for several reasons.  First of all, social media is an effective way to reach a wider audience.  We have already mentioned that billions of people use them. The potential of its scope is thus virtually unlimited. In addition, they are also a pillar that helps build and improve the brand image of a company. Businesses can share engaging and relevant content on their social media profiles, which helps build customer trust and loyalty. In addition, they are also an effective way to  interact with customers  and respond to their questions and comments. Finally, social media can also be an effective way to drive sales and generate new leads.
To achieve all these ends there is not a single strategy, but an interrelated whole. Some of them will seem simple and very seen, too commented. However, we advise you to see each group or strategies as a whole. You would be surprised how many people focus on just one of these actions and do not get the results they are looking for because they lose sight of the others. Precisely for this reason, it is vital that, if you want to give afinitive boost to your networks, you put yourself in the hands of professionals.
Strategies to improve your presence in social networks this 2023.
Strategies that improve brand perception
Use an attractive profile picture: A company's profile picture is one of the first things users will see on social media. Therefore, it is important to make sure that the profile image is attractive and represents the company's brand well.
Publish quality content: Content is a fundamental part of any strategy. Companies should make sure to publish relevant, informative and entertaining content that helps build the company's brand image.
Use a tone of voice consistent with your brand.
Create an online community: Businesses should work to create an online community of loyal and engaged followers. To do so, they can regularly interact with their followers, respond to questions and comments, and share with engaging and relevant people.
Strategies to get new leads/customers.
Design paid ad campaigns: Social media offers a variety of advertising options that can help businesses improve their customer acquisition process. Businesses can create paid ads on Facebook, Instagram, Twitter and other platforms to reach a wider audience.
Offer promotions and discounts: Pricesand discounts are an effective way to attract new customers to a company. Businesses can offer exclusive discounts and special promotions to their followers on social media to motivate them to make a purchase.
Create influencer content: Influencer content can be an effective way to reach new potential customers. Businesses can partner with influencers on social media to create promotional content that showcases their product or service in an engaging way.
Strategies to improve visibility.
Publish content consistently: Consistency is key when it comes to improving visibility on social media. Businesses should publish content on a regular basis to keep their followers engaged and attract new followers. The best content, however, is the one that has already been tested. For example, through the A/B testing technique.
Use visual content: Visual content is more engaging than written content. Businesses should usehigh-quality images and videos to get the attention of social media users.
Engage in relevant conversations: Businesses can improve their visibility on social media by engaging in relevant conversations online. Businesses can join online groups and communities to interact with their target audience and improve their visibility.
Strategies to improve interaction.
Conduct surveys and questionnaires: Surveys and questionnaires are an effective way to interact with followers on social media. Businesses can use online survey tools to ask questions and get opinions from their followers.
Post interactive content: Interactive content, such asquestions and polls, is an effective way to engage followers on social media. Companies can use online publishing tools to create interactive content that encourages audience participation.
Host live events: Live events are an effective way to interact with followers on social media. Businesses can conduct live streams on Facebook, Instagram and other platforms to engage with their followers and answer their questions in real time.
---
In short, social media is a powerful tool for any business that wants to succeed in the digital world. With an effective strategy, companies can improve brand perception, get new readers / customers, improve visibility and improve social media interaction.
Book a consultation
Let's start some incredible projects.
Let's innovate together!